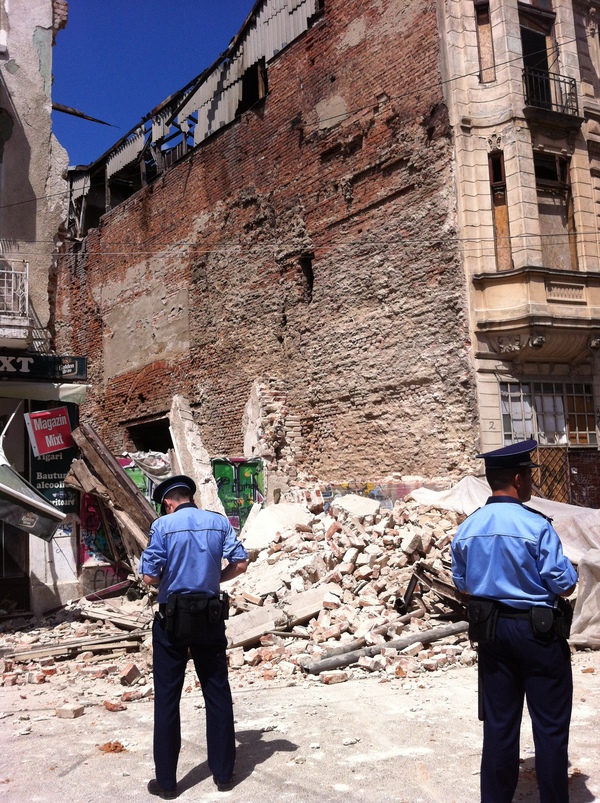 This house, just over a hundred yards from where I live in the old town, fell down yesterday afternoon. Of course I learnt about it from Facebook. Shamefully I forgot when I came home last night, entering from the other direction, to go and have a look nor did I remember this morning.
The foreman in charge of builders working on the building felt vibrations, called the Bucharest City Council, the men left and cars nearby were moved. When the building fell no damage was sustained by people or property, according to the papers, except for the shop next door. And I forgot to mention this last night in the terrace outside my building where I bought my wine.
I thought houses only fell down in Havana.
It reminded me of Juvenal, complaining of
'falling houses and the thousand perils of this terrible city.'
Time for me to move before the earthquake, if I am quick.