I firmly expect Great Britain to vote to stay in the EU next Thursday, but let's all enjoy every single blissful moment of these halcyon days when our German and other European rulers think we might leave. This is the last moment when Great Britain roused herself to become a free country. After we vote to stay in, it will probably resemble what Claude Cockburn's tutor told him life was like after Oxford: just a long slow slope to the grave.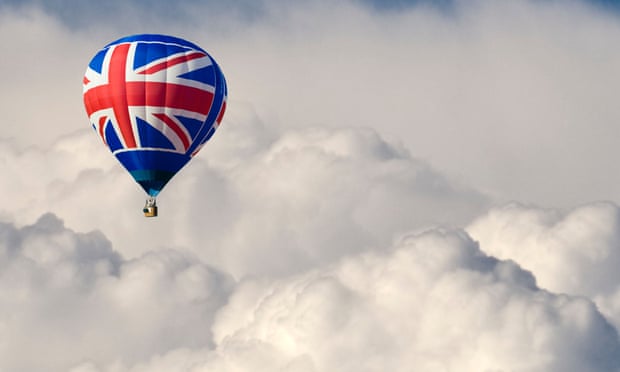 Bertrand Russell said 'Collective fear stimulates herd instinct and tends to produce ferocity toward those who are not regarded as members of the herd'. I see a lot of this coming from the In camp who seem almost to hate or despise the Outs. Especially they seem to hate UKIP and despise the working classes. The viciousness is born of fear. I find it disgusting but it is what politics and democracy are about.
Whatever your views on Brexit what a great argument this referendum is for lots more referendums. Though of course there is not really very much room in the EU for referendums.
The opinion polls today show Leave up to 7% ahead of Remain and the bookmakers, who are always the best place to look, to find out what's going on today give Leave an astonishingly high 30% chance. I give it a lot less (5-10%?) but what does impress me is that the polls are swinging towards Leave despite the attempts of the government the IMF and most of the establishment to terrify electors with stories of economic Armageddon.
And could we really leave?
The Germans could want to punish us very hard pour encourager les autres but this would do huge damage to the EU economy and especially Germany's. The German Finance Minister says we will be booted out of the single market (the same Finance Minister who thinks if Germans do not take immigrants they will start committing incest – he really did say that recently). But I was more interested in what Juergen Hardt, senior CDU foreign policy spokesman, told Der Spiegel. If the UK votes to leave, he said the EU should gauge possible action to prevent a British exit from becoming a reality. "Brussels shouldn't close the door right away."
I had dinner last night with a very Europhile British friend, 60, public school educated and well off, who is anguished that 'Literally ALL my British friends without exception want us to leave'. More than half his British friends live on the Continent, by the way.
He made a number of weak arguments for staying in the EU. He said that all economists think we should stay (which is, of course, certainly not true) and that no former party leader thinks we should leave. I mentioned Michael Howard, Ian Duncan Smith, David Owen, Margaret Thatcher, Michael Foot.
I could have mentioned Jeremy Corbyn who probably does not really want us to stay, but Corbyn is a name even less likely to persuade anyone than Foot's. Instead, I surprised him by mentioning Nigel Lawson. He had no idea that very experienced intelligent people like Howard and Lawson wanted us to leave.
Then he said that he thought nationals of other EU countries who live in the UK should have had a vote in the referendum. This was like the thirteenth stroke of the clock, that not only was not convincing in itself but cast doubt on the other twelve. I don't think he gets the idea of nationhood.