This is what
#
Antisemitism
looks like!
This a photo of Rabbi Josef Neumann, released by his family, who was brutally attacked in
#
Monsey
during Hanukkah celebration.
Neumann's family wants the world to see what hate is capable of, and asks to pray to pray for his recovery.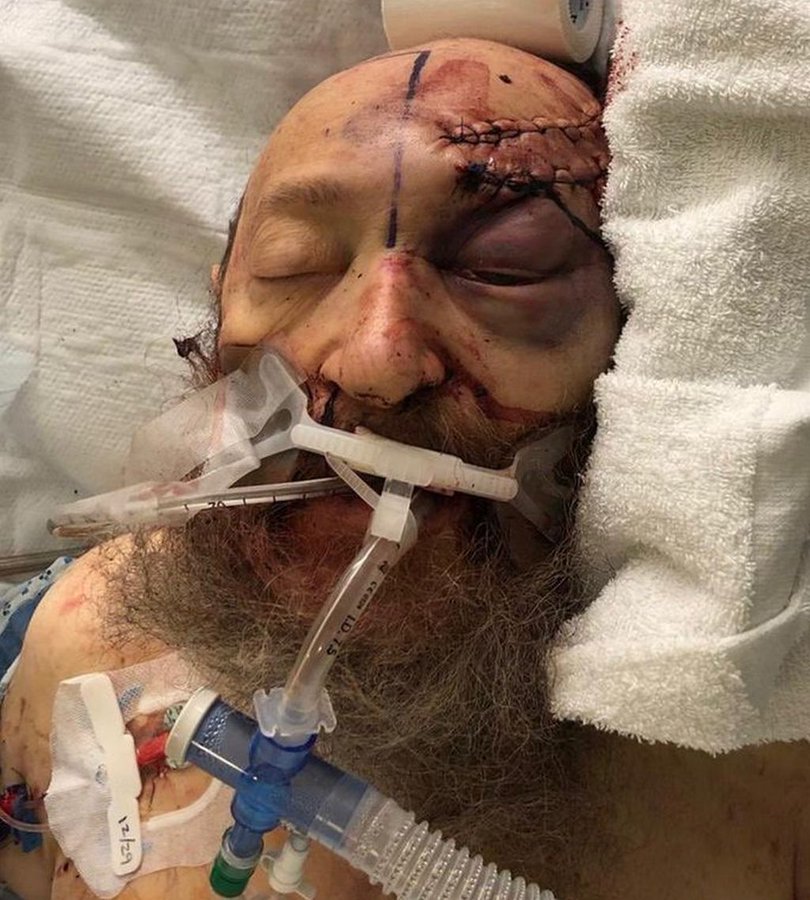 This attack happened in the small town of Monsey, in New York State - and the rabbi is not expected to live. The motive for the attack is unknown but the man arrested had been questioned by police about another stabbing of a Jew in the same town. T
he man arrested is black, should that be of interest. There have been a lot of attacks on Jews by black men in New York State going back years to the
Crown Heights riots in 1991. The Jews targeted seem often to have been the ultra-religious Hasidic Jews.
This is a video clip of black people in Brooklyn talking about Jews.