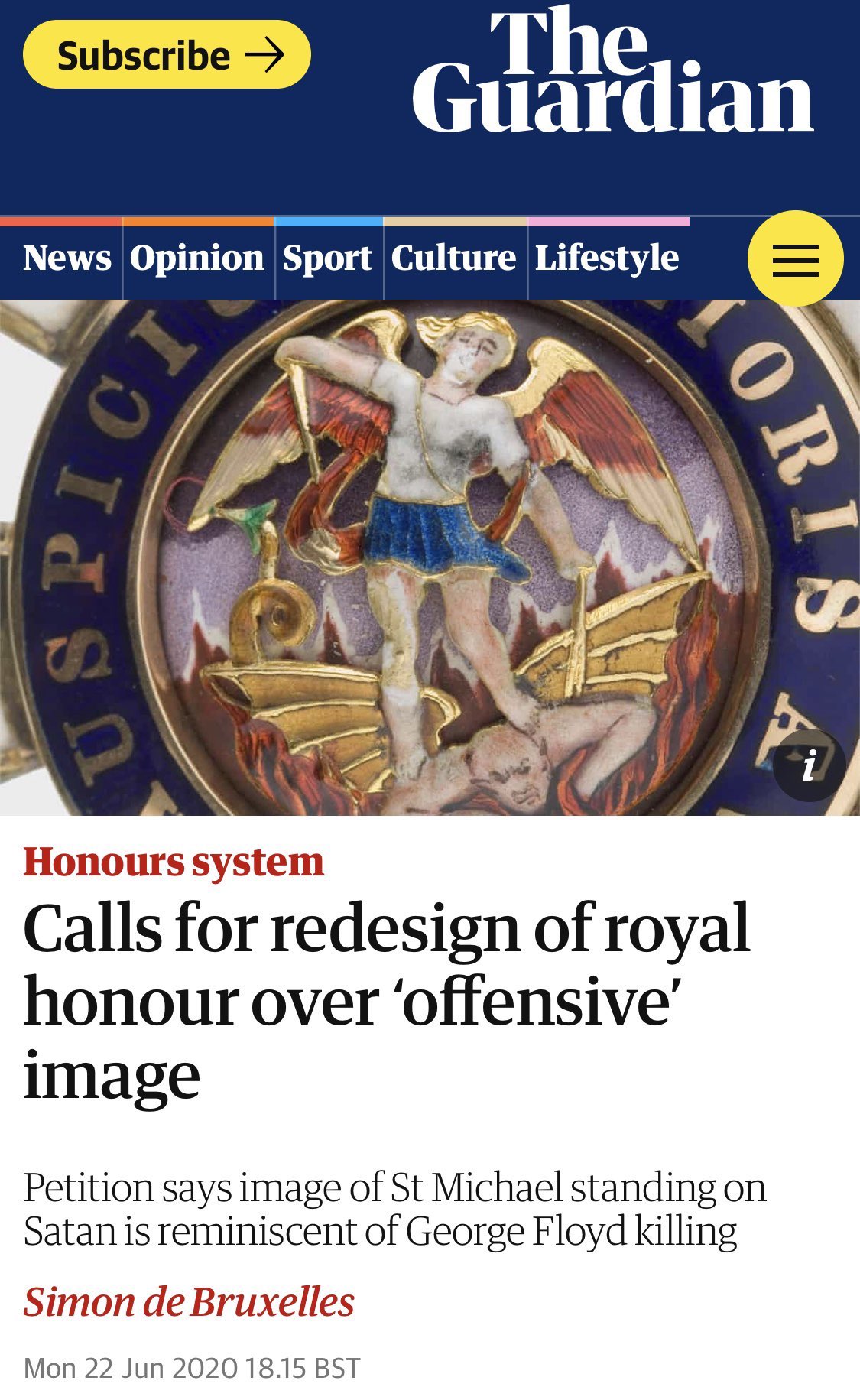 The article
quotes someone called Lord Woolley, who is one of the founders of Operation Black Vote, which campaigns for greater representation of non-white people in politics, and who was an adviser to Theresa May, who enobled him.
"The original image may have been of St Michael slaying Satan, but the figure has no horns or tail and is clearly a black man. It is a shocking depiction, and it is even more shocking that that image could be presented to ambassadors representing this country abroad.
"This is the past that informs the present, and that's why it symbolises everything that Black Lives Matter are campaigning for. It provides a challenge and an opportunity. The challenge is to acknowledge it and own it, but the opportunity is to put it right. It is easy to get rid of an image, but I would like root-and-branch restructuring, because most of the institutions created by the empire are still there.
"For most black and brown people, there is nothing good about the empire. Most people will see this as an image of George Floyd on a global scale and a symbol of white supremacy."
For centuries, white "artists" have been mocking the death of George Floyd by their depiction of St Michael with his foot on Satan's neck.




These so-called "works of art" are hate speech.


DESTROY 👏 THEM 👏 NOW 👏 pic.twitter.com/5Yrdb2wjvF

— Titania McGrath (@TitaniaMcGrath) June 22, 2020